We are sponsoring a month-long blog hop to introduce you to some (maybe) new-to-you bloggers and the new FabricsNQuilts.com!
Check our blog for our giveaway and go scope out Kim from Persimon Dreams.  She's an uber-talented quilter with a style all her own.  You'll be amazed at her creations. http://persimondreams.blogspot.com/2015/04/fabrics-n-quilts-revamped-and-giveaway.html  Kim is also the host of Project Quilting & she's just released an off-season challenge!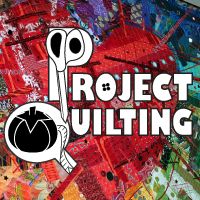 Also this week is a giveaway with Darlene over at QuiltShopGal. http://quiltshopgal.com/celebrating-a-home-remodel-web-make-over-for-fabrics-n-quilts-blog-hop-giveaways-and-fun/  Be sure to check out the drop downs from the links under her logo.  Lots of inspiration & events/linky's, etc you definitely want to see!  She's also hosting the Free Motion Quilting Challenge right now!  Prizes each month & free skill building techniques. 
Tune into these blogs next week for even more Fabrics N Quilts giveaway fun:
Quilting Gallery: http://quiltinggallery.com/blog-posts/
Mary Mack Made Mine: http://teachpany.blogspot.com/